About us
Our boat center includes modern sales office, own Marina,
indoor storage and indoor boat exhibition
About Reese Marin
Our boats can be inspected live in our boatcenter,  and we are always ready to guide you. With over 40 years of experience in the industry,  we have a know-how concerning used and new yachts sales on an international scale. This hard earned experience we would like to share with our costumers, so we can secure their investment.
Reese Marin Team
Denmark's foremost yacht enthusiasts
At Reese Marin, we are proud to have a high rate of returning customers who wish to trade with us for the 3rd or 4th time.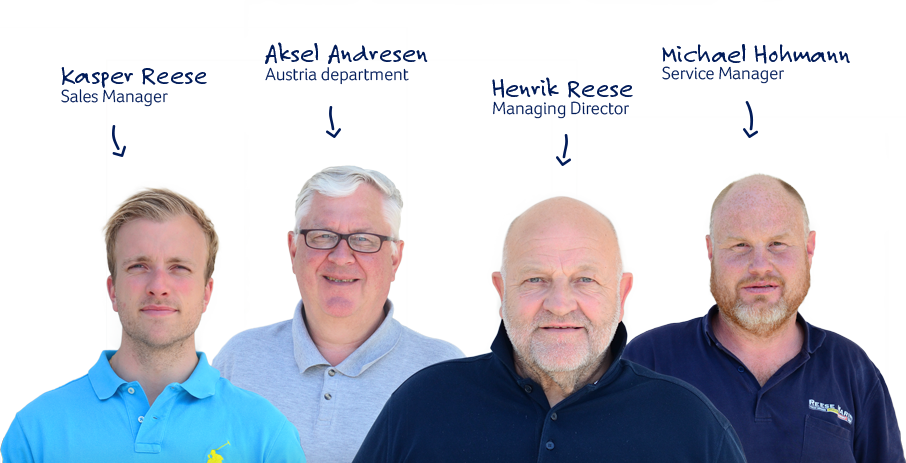 Reese Marin headoffice and boatcenter is located in the heart of city – Aabenraa
Reese Marin has its own rolling Yacht service and collaboration and service agreements with several Marine workshops in Denmark, Germany and throughout Europe.
Security in the form of requirements for production certification / methods and equipment

Security for a smooth purchase and sale

Security that the boats are free and unencumbered

Security for competent advice, pricing and assistance

A secure investment through our know-how